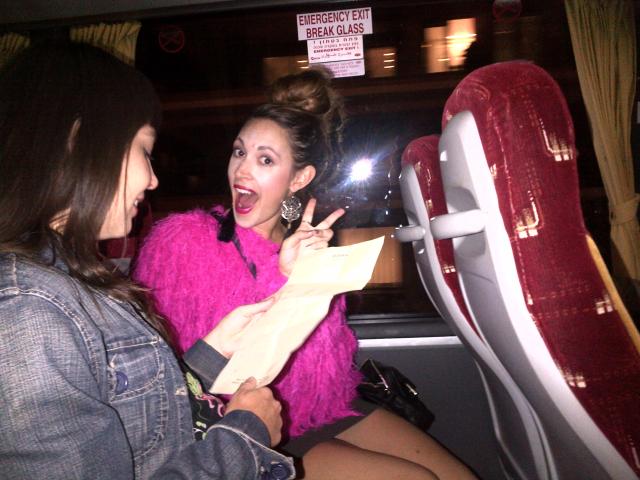 Perhaps you've heard that classic Beach Boys song about two girls for every boy. Well ladies, the good news in Tel Aviv is that there's about thirty guys for every girl, and you can find them at the various clubs that has recently made Tel Aviv a club destination in itself.
When I first heard about the clubs in Israel, for some reason I pictured a glitzy type of "bottle service" club as you would find in New York or Las Vegas. I thought ladies would be wearing high end, body-skimming designer clothes and the highest heels.
Actually, it's not like that — though some of the clubs did cater to a higher end crowd than others. Universally, however, they shared the very best spinners and music, as well as the impossibility of getting in unless you were known to the bouncers who guarded the doors.
Luckily, our little group of foodie VIPs had an escort in the form of Einat Rotfus, a friendly woman who is keyed into the nightlife scene and gives various types of tours. Yet if you are reading this, perhaps your hotel's concierge can give advice on how to get in, which from our end seemed to require a personal connection or lots of green handshakes. Below are the clubs and links. Aria impressed me as being one of the more elegant and upscale of the clubs — people were able (for a price) able to reserve sofas, and the women seemed to dress more elegantly here (and interestingly, a higher ratio of women). My personal favorite though was Penguin, because the acoustic system was just the best I've ever heard and they had this very creative fun wall of old-school stereos in the back.
Imperial  and Zou bisou are two very elegant cocktail bars, where it's appropriate to dress up and it's possible to carry out a conversation.
Sure Mare
https://m.facebook.com/Suramare10floor
polly
https://m.facebook.com/pollytlv
kuli alma
https://m.facebook.com/kulialma
aria
https://m.facebook.com/ariabartlv
penguin
https://m.facebook.com/PenguinTLV
jimmy who ?
https://m.facebook.com/jimmywhotlv
and the breakfast club
https://m.facebook.com/breakfastclubtlv