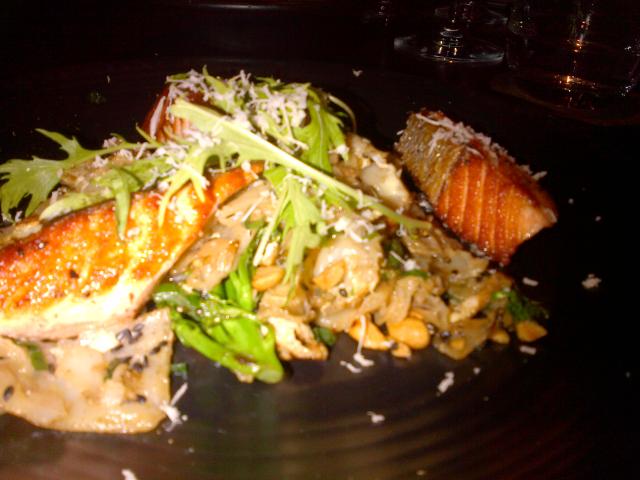 One of the most attractive and stylish restaurants in Israel, surprisingly, has a sleek Asian theme. It's name is Taizo, and it is absolutely one of the most glamorous restaurants I've visited in recent memory, including Paris, London, and New York. The space is seductive with its glossy black lacquer and attractive large tables in the front of the restaurants for single diners who wish to mingle, or anyone who wants a shared experience.
Chef Yuval ben Neria offers a very seductive, creative menu with choices like steamed buns, marine fish tartar, Black Tiger Shrimp, and carpaccio of sea fish along with inspiring dishes such as tandoori calamari with sour cream, roasted almonds, coriander, and tikot masala.
As good as the food is, the atmosphere is supercharged and characterized by a very attractive crowd speaking to each other with an electric buzz.
It seemed a very exciting place to visit for a business dinner, a date, or just go out with friends. The wine list looked very interesting, offering a nice selection of good Israeli wines.