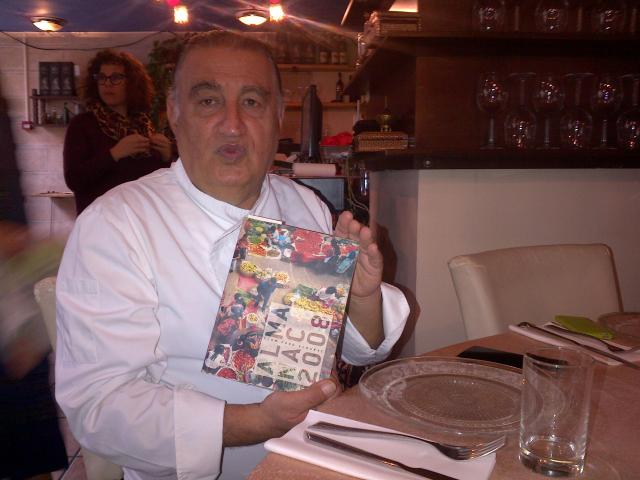 "I was born into a Tahini making family," said Iraqi born Moshe Bason, owner of "Eucalyptus" restaurant in the old city of Jerusalem.
We are gathered in his modern looking restaurants near the gates of the city. As soon as we step in, there is a vibe both peaceful and energizing impossible to describe. Why? Perhaps because in the course of this visit we've experienced everything from beachfront Tel Aviv restaurants on the sand under the sun to the best (and very small and tiny) hummus place in Jerusalem, plus the usual sprinklings of ultra-cool tapas bars and the equivalent of "black tie" dinners (because no one in Israel even wears a tie, let alone a black one).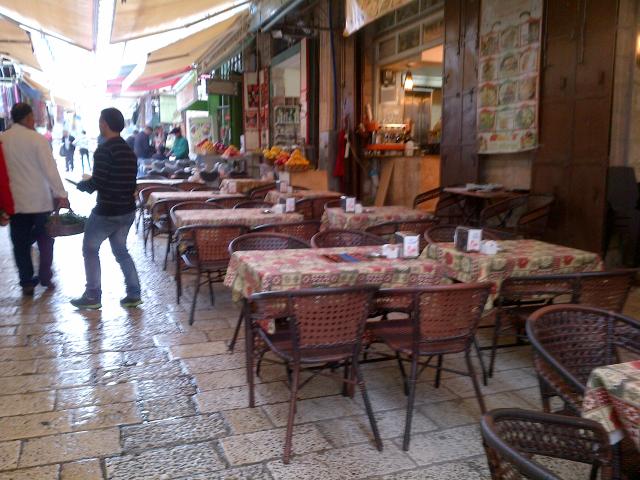 At any rate, the "peaceful and energizing" vibe might just be because Moshe (difficult to call him Mr. Bason because he is so laid back, though I often called him "chef") says he comes from a long line of prophets and has the 'second sight.' It is a family trait to know who may be ringing the doorbell, or behind the ringing phone.
In any event, Moshe is very active in the global Slow Food movement and if he wasn't a chef he might be a philosopher, yet the two are not mutually exclusive.
He is also an excellent storyteller and though he has written various books and research papers on cuisine, an autobiography will be very welcome given his interesting life.
For example, though he didn't say a lot about his life in Iraq, he did say that his family owned a Tahini producing company.
I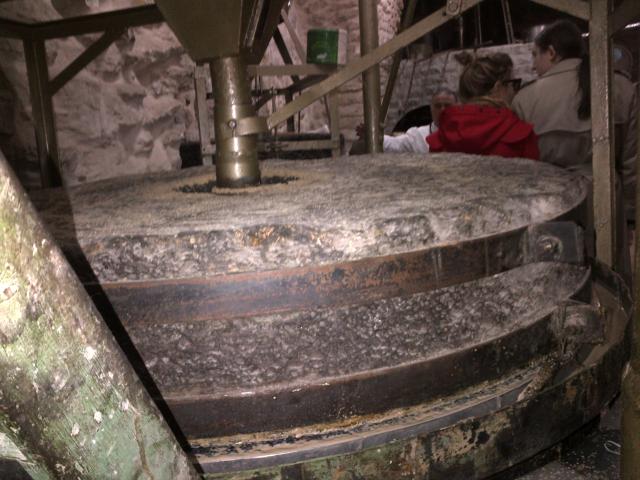 I never really thought much about Tahini until this trip, yet this sesame seed product finds its way into both sweet and savory products. And I also never really wondered much about the way it was produced, until later in the day Moshe took us into a tahini production "factory" in the old city of Jerusalem, right in the middle of the city.  I used parenthesis around the word factory because it was little more than an ancient-looking room, with gigantic wheels that looked thousands of years old, that crushed sesame seeds and turned it into a paste. This machine used electricity to turn the wheels. "As a child in our Tahini factory," said Moshe, "we used mules."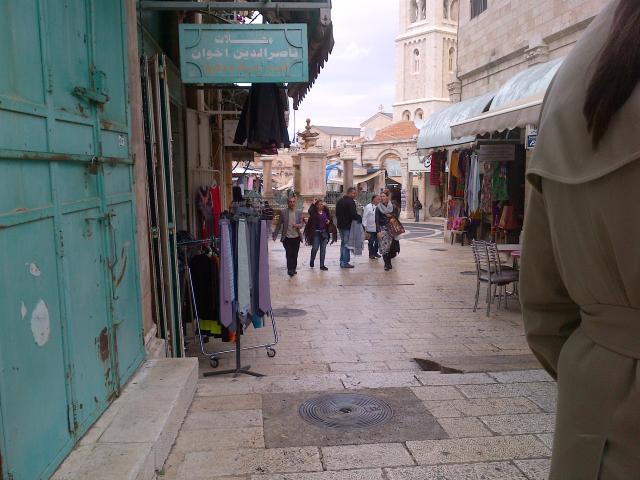 This was a very interesting experience in my day with Moshe. It's very unusual for a celebrity chef to spend the day with highly specialized food writers, yet one senses that he was quite determined to articulate his philosophy to us and from us to people who care about cuisine – its history and its future.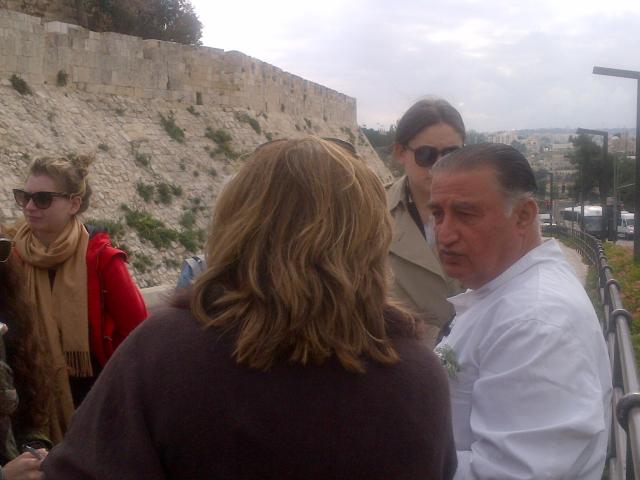 After the initial meeting in his restaurant, we had the most surprising experience of having him actually clip herbs from city buildings! From trees no one would really notice by a bus stop. To Moshe, herbs were everywhere, even crawling up the ancient 2000 year old wall of the old city.  Absolutely amazing.
…. And I must say, we must have made quite a site, Moshe in his clean starched white outfit and the rest of us, juggling umbrellas in the rain.
During our tour of the Old Walled City we stopped in a few local places specializing in Israeli street food, with many people noticing Moshe and shaking his hand.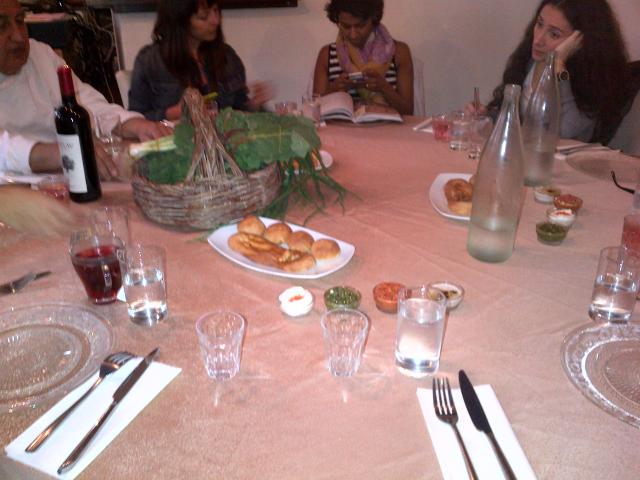 Back at his restaurant, Moshe presented us with small plates of some of his specialties, made with the very herbs we gathered, and have to admit it was really some of the best Israeli food I've experienced.