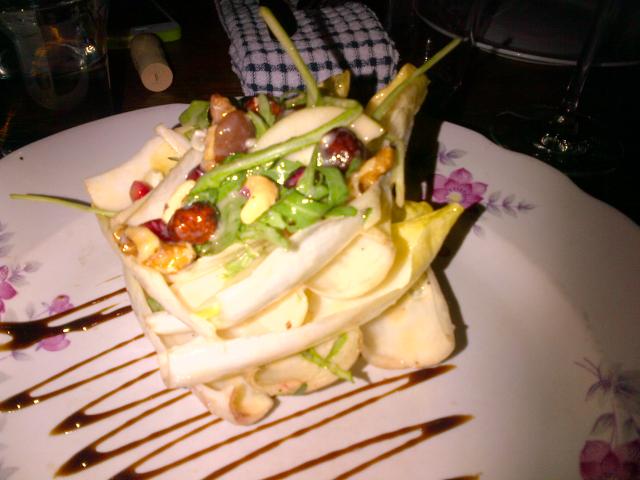 At first, I didn't quite know what to think when I discovered our #goisrael farewell dinner would be at Machneyuda.  Typically a farewell dinner is a formal affair, and when I was advised to "dress casual" I did not know what to expect.
So like any self-respecting foodie I checked out the reviews. The place seemed like it would be fun! Reviewers raved about the food, but also the scene – the waiters that sometimes danced, the special chefs table where you could see all the kitchen action.
Like many places in Israel, the plates are shared. And also like many places our group has visited, it's impossible to know when the extensive parade of various dishes comes out so one could pace oneself. Just when the third dish had been brought to the table and it seems certain the meal must be over, it turns out to be just beginning!
The music here is so fun and lively a member of our group got up to dance. And by the time we were leaving, the crowd outside was almost a throng waiting to get in!
http://www.machneyuda.co.il/en