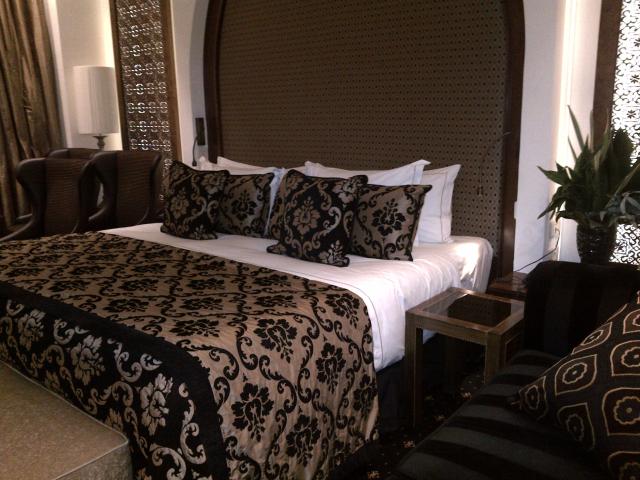 The name "King David Hotel" comes to mind when booking a hotel in Israel. For many people, Jerusalem represents the chance to a chance to view the Old City where historical biblical characters lived and where today's new generation continue on the work of their fathers and grandfathers.
This is really one of the most unique hotels in Jerusalem, originally built nearly a century ago and right now so incredibly renovated it could rival any five star hotel in the world with its oh-so-comfortable rooms with very large bells, enormous bathrooms, and a very service-oriented staff.
Jerusalem is an exciting city, yet it is also a busy city, and it is such a pleasure to see all the important historical sites knowing full well you will be able to take a nap in a very comfortable bed, take a scented bath, and otherwise really relax from a day of sightseeing.
Oh, and then of course there is the cuisine.  In a hotel overlooking the Old City of Jerusalem and the surrounding hills of Judea, you can take advantage of dining in the elegant La Regence restaurant and choose, if you wish, a multi-course meal from Executive Chef David Bitton, whose elegant cuisine of course takes its inspiration from France, its roots on the freshest of ingredients, yet is presented in a very modern way some might say borders on the molecular. The Israeli wines served were quite nice, the C Blanc du Castel 2012 Chardonnay and the Yatir 2010, a red Bordeaux blend. It is Gourmet Kosher cooking at its finest.
… and of course, the King David specializes in its breakfast buffet, with every sort of cuisine you could imagine … salads, smoked fish, all sorts of exotic fruit and various items made to order (eggs any way you like, oatmeal, etc).
Of course the most important thing about the King David is its service. The staff can't be more accommodating, and during my visit saw a server offer a complimentary pot of tea for a stressed-out business woman working on her computer in the common area late into the night.
The hotel is now owned by Dan Hotels, a chain of upscale hotels which had its origins by German brothers who moved here in 1947 and created a modest bread and breakfast sort of Inn.  Little by little, they increased in size, and now own hotels in many Israeli cities and are even building one in India. They are also the owner of the Dan Panorama change, which focus on design concepts featuring contemporary style and fresh colors that are marketed toward a younger demographic that demands luxury at a lower price point.
You can read more about the King David here