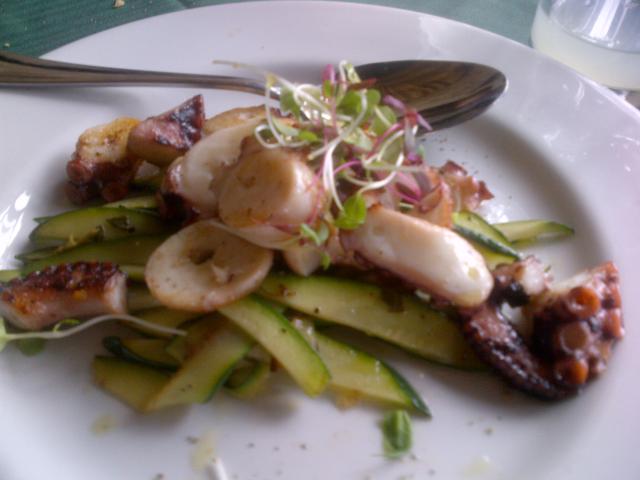 "We call it ceviche because people like names," joked big, jocular, white-haired and long-bearded chef Uri Jeremias, owner and chef at the restaurant Uri Buri Fish restaurant in Akko, near the sea of Galileel.  This is an old, mostly Arab town, where men sell spices in musty stores and merchants hawk pomegranate juice on the sidewalk … all quite picturesque.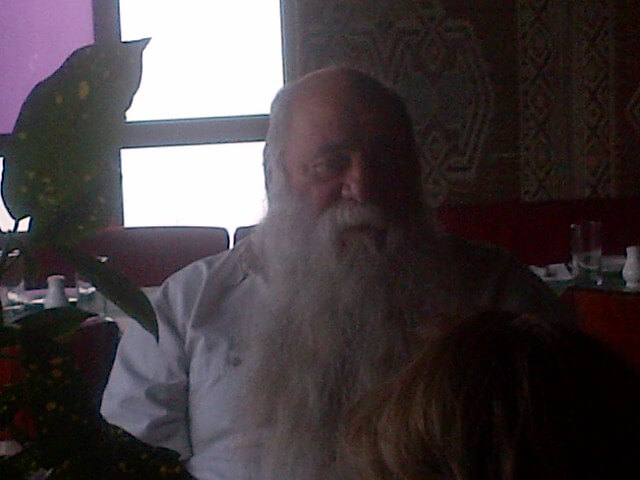 Some of the walls and buildings here are century old, and though Uri fell into cooking by accident ("cooking was my hobby, I never trained asa chef,") he decided to build his restaurant in this small village. Over the years the restaurant has become something of a destination spot for people touring the area, who enjoy quality fish creatively presented.  "Not all my reviews on TripAdviser good," Uri says, mentioning that at times visitors who've read glowing review of the cuisine are disappointed by the low key, old school style of the restaurant, which has its stone walls covered by tapestry. For this Uri had little choice – the restaurant is a fusion of two buildings, and though he tried to renovate as best he can, these days he just accepts some of the limitations of his space and hopes his guests will too.  "I don't look the same as I did when I was 18," he says, patting his girth. "But I accept myself and the changes that come with age.
Uri is a fun guy – every word that comes out of his mouth is a more colorful potential quote than the last one, and his cuisine has a sense of fun as well. The dishes are all very different and quite creative … you will have to see the menu on the web site … but my favorite dishes were the seaweed wrapped tuna, roasted octopus,  and some of the shrimp dishes. Uri is in favor of ordering half portions of different items and serving them family style.  "Just take a look at the regular menu so you can order to your budget," he advises.  Though I found the size of the half-portions quite large, I had to remind myself that in general, portions are absolutely huge in Israael so Israeli customers, and possibly Americans, might have certain expectations.
The wine list features many Israeli wines, and if you're lucky, your table might have a view of the lovely Galilee see which is just a few meters away.