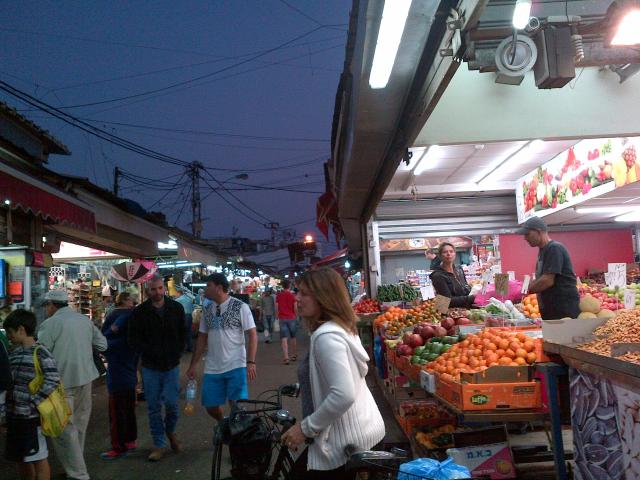 "Welcome," says Amir Ilan, "who heads up the culinary program at Dan Gourmet, the Israeli Center for the fourmet art of cooking. Dan Gourmet is a result of a collaboration between ORT Israel and the Dan Hotels Corporationwith the vision of development the talents of the next generation of Israeli culinary experts and has set new high standards in teaching the art of cooking, baking, and pastry making.  As Amir greets us and explains the concept of the school, it's very easy to be drawn in by his incredible charisma and energy.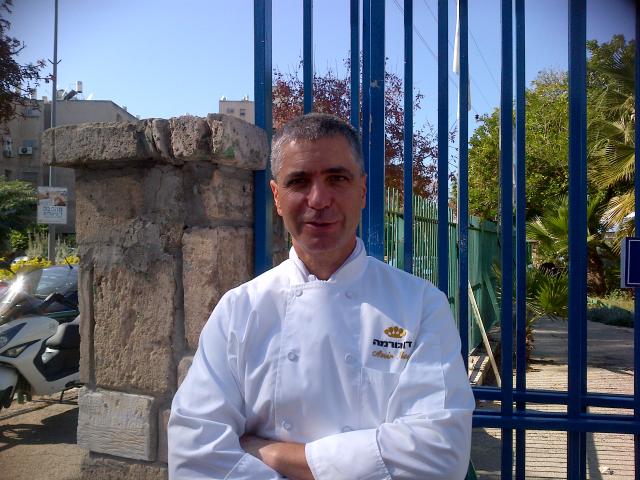 Amir, featured above, doesn't know what he has in store for him, as a group of the most intense food writers I've met ply him with questions.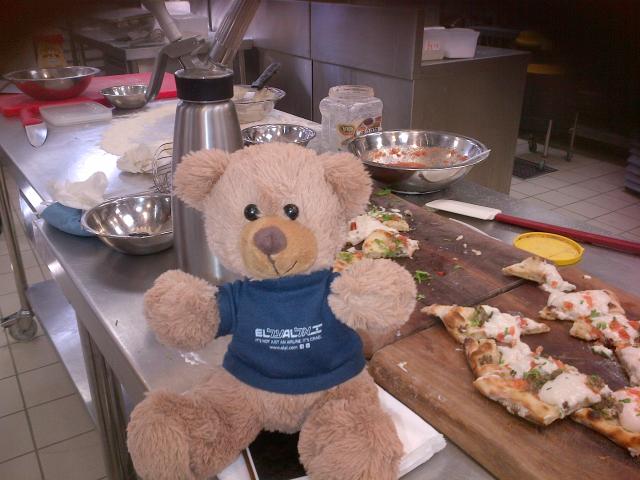 We gather around as he demonstrates the art of making a pizza, which is as fun to make as it is to eat.   And forgot to mention the unexpected visitor  thanks to  #elal.
You can read more about the school as http://www.dangourmet.co.Il