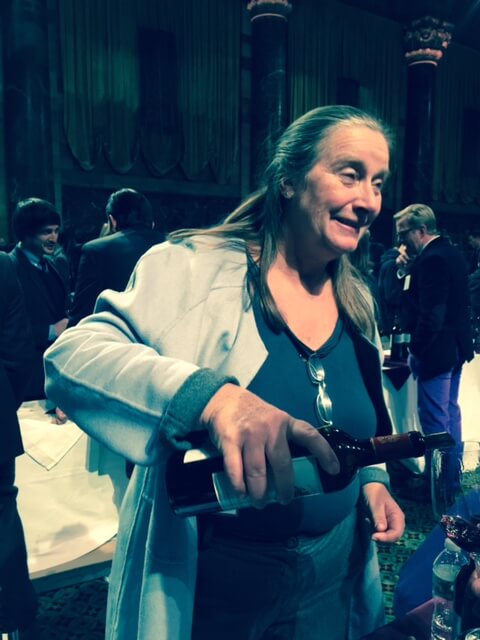 It was so great to see Lilian Barton Sartorius yesterday at the Union Des Grand Crus de Bordeaux tasting in New York City. Despite the snow storm, the wine world turned out to taste the 2012 vintage and meet the winemakers who so generously turned out. It was especially nice to see Lilian Barton, whom I first met in Bordeaux and also was generous enough to show her wines at the Wine Media Guild's lunch last year.
The Barton Family owns two estates in Saint Julien: Chateau Langoa Barton and Cateau Leoville Barton. In 1826, Hugh Barton, already proprietor of Chateau Langoa Barton, purchased part of the big Leoville estate which then became Chateau Leoville Barton. Interestingly both estates use almost the same percentage of Cabernet and Merlot (74% at Leoville Barton compared to 72% at Langoa Barton) and 3% of Cabernet Franc.
In 1978, Lilian joined her father in the wine business. During more than 30 years, they have divided responsibilities: Lilian managed the trading activity "Les Vins Fins Anthony Barton," and Anthony took care of the vineyards: Chateaux Langoa and Léoville Barton in Saint Julien. Lilian is now the CEO of the different activities of the family.
A 4-course dinner created by Chef Mark Arnao will be served with wine pairings by Wine Director Marika Vida-Arnold. A percentage of all proceeds will benefit the Women's Shelter at Crossroads Community Services at St. Bart's church in NYC. Tickets are $350 inclusive per person and seating is limited.
Reservations are recommended and can be made by calling (212) 521-6125 or email m@marikavida.com