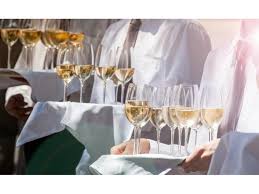 Since the Auction Napa Valley always happens around my birthday, for year's it's been the best way to celebrate! I remember my first visit and how fascinating it was to have dinner in the private homes of famous Napa Valley celebrities (winery owners, of course!) and see how down to earth and friendly "Napa Valley Royalty" really is.
Buying a package includes so many goodies … these private "experiences," the Barrel Auction, and of course the Auction itself. As well as the fact that the auction – hosted by the Napa Valley Vintners (NVV) nonprofit trade association – raises funds for Napa Valley health and education nonprofits.
This year's Auction Napa Valley takes place June 4 to 7.
Auction Napa Valley sold out well in advance of the event the last two years and 2015 ticket offerings are also limited. Five package options are available at auctionnapavalley.org:
• The VIP Auction Napa Valley Experience
• The Complete Auction Napa Valley Experience
• Saturday's Live Auction Celebration
• A Taste of Napa Valley Wine Auction
• The Napa Valley Barrel Auction (starting April 15)
Some of the weekend's most notable events include:
• The Live Auction Celebration, the heart and soul of Auction Napa Valley, with Meadowood Napa Valley's pastoral grounds as the backdrop for a casual, al fresco lunch created by Napa Valley's own Chef Michael Chiarello. The afternoon unfolds with the thrill of the big show under the big top tent where extraordinary lots of Napa Valley wines and once-in-a-lifetime experiences will go to the winning bidder. Evening finds guests sitting down to an elegant, under-the-stars dinner crafted by Pierre Gagnaire, one of the world's most renowned three-Michelin-star chefs. Chef Gagnaire's restaurants span the globe, including Twist, his only U.S. restaurant located at the Mandarin Oriental in Las Vegas.
• The Napa Valley Barrel Auction at the new and uniquely designed HALL St. Helena winery, where guests will taste and bid on coveted wines directly from the barrel and will explore the winery's lush landscape where more than 100 wineries will pour current releases and dozens of the area's acclaimed restaurants will offer edible treats.
• Vintner Hosted Dinners in intimate settings with noted Napa Valley vintners opening their homes and private cellars while sharing one-of-a-kind dinners crafted by some of the country's most regarded chefs.
• Vintner Welcome Parties, showcasing Napa's relaxed, down-to-earth side with small group gatherings at locations spanning the valley.
• Open Houses at host wineries featuring special food and wine pairings, vertical tastings and library treasures.
Auction Napa Valley takes place amid vineyard vistas, art-filled wineries and private homes, and relaxed al fresco tables throughout the premier wine region. The combination of distinct winemaking and culinary expressions of Napa Valley's renowned winemakers and chefs have helped Auction Napa Valley achieve acclaim as the world's most celebrated must-attend charity wine event of the year.
To date, the NVV has given more than $145 million in Auction Napa Valley proceeds to area nonprofits. In 2013 alone, proceeds contributed to the wellbeing of 90,000 Napa County clients, including Community Health Clinic Ole serving as the primary care provider for one in six residents and every child in Napa County having access to health insurance. The NVV recently released "Stories of Impact" for organizations and individuals touched by Auction Napa Valley proceeds under the community health umbrella.
"Families helping families is how we describe Auction Napa Valley," notes David Pearson, CEO of Opus One Winery and who, along with the entire Opus One team, is the honorary chair of the 2015 event. "With 95% of Napa Valley wineries being family-owned, we are, in a real way, all part of one large family. Families take care of each other and they work to leave the world a better place for the generations to come. Every ticket purchase and every winning bid moves us toward our efforts to ensure the health and well-being of our treasured community."
For event details, tickets and more information about how Auction Napa Valley proceeds enrich the lives of tens of thousands of people, visit auctionnapavalley.org