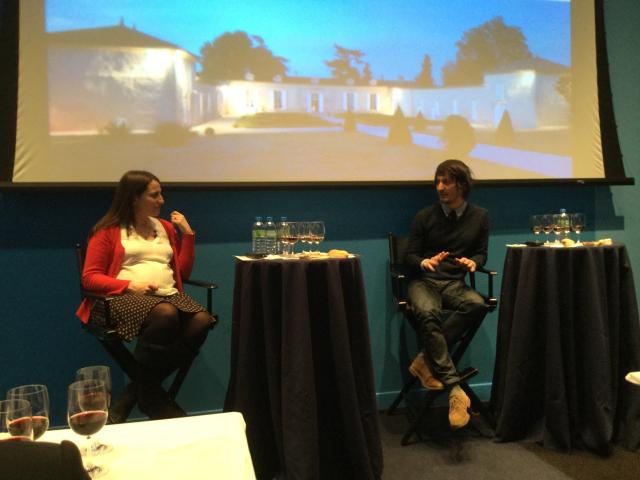 Fantastic evening last night at FIAF (French Institute Alliance Francaise) where a combination of Manhattan's best educated collectors as well as new wine lovers came to learn about the differences in vintages in Bordeaux – and how the vintage affects quality and the ability of the wine to improve with age.
Leading the seminar was Hortense Bernard, GM of Millesima USA, and Benjamin Rousseau, who is head of sales for Duclot La vinicole.
These energetic, enthusiastic presenters, though highly sophisticated, were able to present what could have been complex material in a way everyone could understand and learn from – no matter their level of wine sophistication.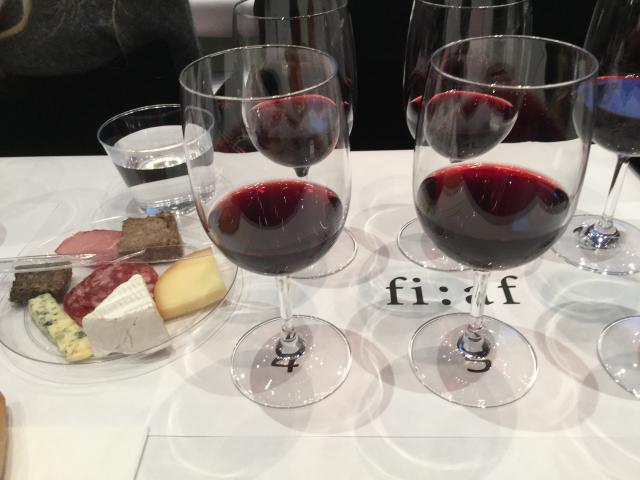 So we had six wines in total from two different wineries (from the left and right bank) from different vintages. It was interesting to see how the wine evolved not only between the three vintage years but also how it evolved in the glass during the 90 minute presentation.
The presenters also brought very interesting visuals (maps, pictures) to help the audience understand the difference in terroir between the right and left bank.
Though the focus was on wine it was appreciated that a gorgeous looking (and tasting!) plate of three fine cheeses and four different types of pate and meat, along with fresh French bread) was served.
The two chateaux featured in the presentation were Chateau Fombrauge (vintages 03, 08, and 2010) which is based in St Emilion, and Chateau Les Hauts de Ponet Canet (vintages 2000, 2005, and 2008.  This is the "second wine" of the fifth growth Ponet Canet.
During the eveing there was a discussion of what "second wine" meant. Typically a "second wine" represents the second selection or is a wine made from young vines.
Among all the wine events open to the public in Manhattan, this was certainly one of the best orchestrated and most sophisticated in terms of the presenters, who were relaxed and very interested in helping the audience understand the importance of vintage, as well as the comfort of the space. The crowd – a majority perhaps were members of the FIAF – were friendly and also fun to talk to before and after the event.
FIAF has many cultural events during the year, to find out more you can go to http://www.fiaf.org