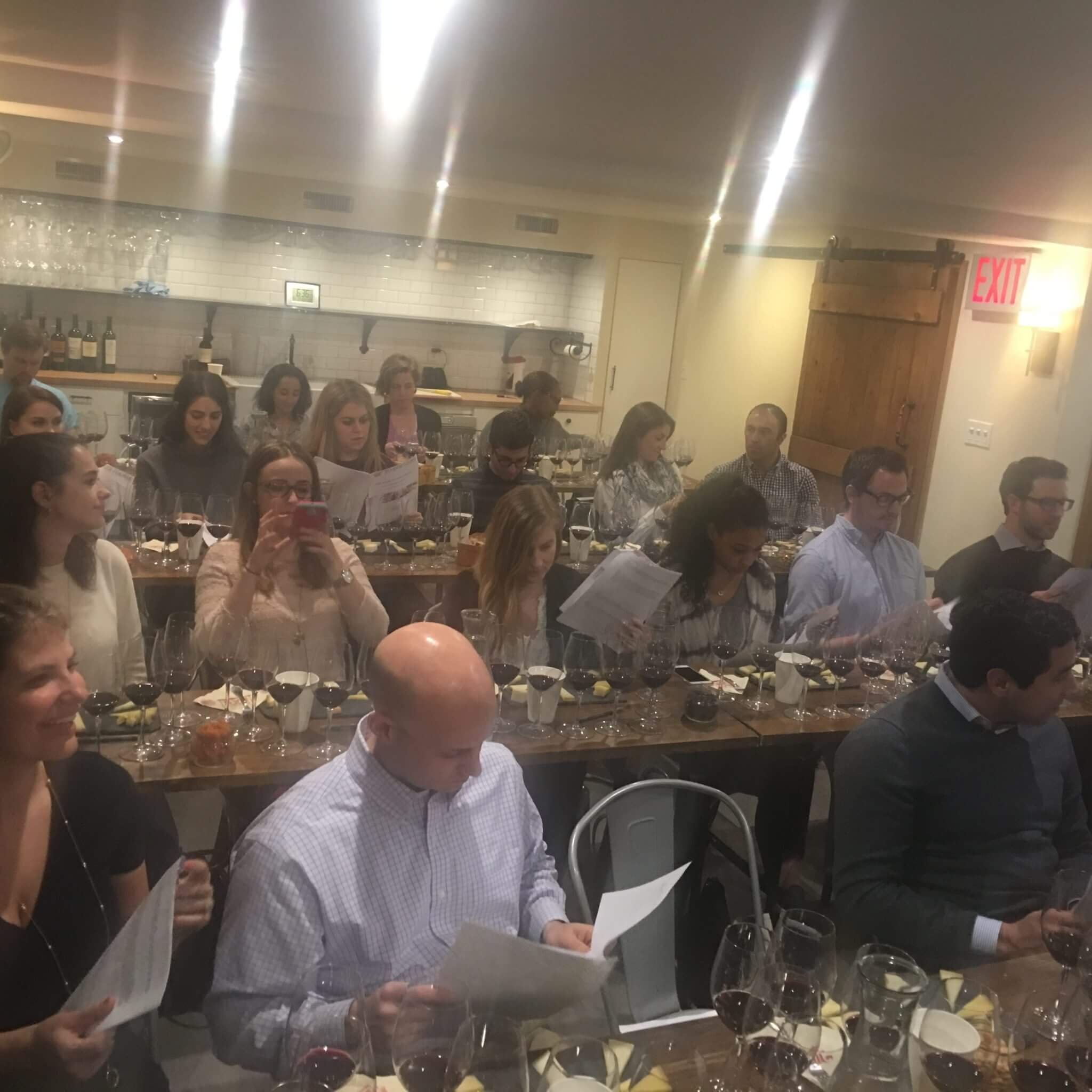 I'm very excited to attend a class next Tuesday at Murray's Cheese Tuesday May 10, where we will explore wine from Uruguay with winemaker Francisco Carrau!
Uruguay is the fourth-largest producer of wine in South America. A few years back, I visited the region with David Furer, who not only organized that trip but is organizing the cheese and wine tastings at Murray's as well along with Murray's Education Manager Dan Belmont
Uruguay's signature wines are reds produced from Tannat grapes. In addition to six pure Tannat and Tannat-based reds we'll also have two v. good whites–Garzon Albarino and Carrau's Sauvignon blanc.
Other sessions in June include
Friday, June 3
Ribera&Rueda (4ea. focusing exclusively upon Tempranillo- and Verdejo-dominant examples)
Friday, June 10
Chardonnay — To Oak or Not to Oak Pt. 1 (4×2 comparative examples from N. America with August's Pt. 2 covering Europe, S. America, Aus)
Friday, June 17
A Look Into Languedoc (a couple of pinks, a white or two, a handful of heavy-hitting reds from Larzac, Clape, Corbieres, CdL)
About Francisco Carrau
Francisco Carrau is Professor Head of the Enology Section of the Food Science Department of University of the Republic and Head Winemaker of his family owned Winery in Uruguay, Bodegas Carrau. He was graduated in Biological Sciences at the University of the Republic Uruguay, School of Sciences, in 1987. In 2003 he obtained a PhD in Chemistry at the School of Chemistry directed by Dr. Paul A. Henschke of the Australian Wine Research Institute. He had participated in the development of the new generation of quality wines of the Uruguayan emergence in exports.