It is a cold, grey day, but the Sylla Sebaste winery is attached to a restaurant where we now stand, offering magnificent views of vine-covered hills as well as the aromas of delicious food.
It is revealed that Eduardo is acting as host to replace his father, Fabrizio Merlo, who was called away at the last minute. And though just 18 and in his first year at University, Eduardo is a perfect Sylla Sebaste host.
The visit starts with a tour of the Sylla Sebaste winery — Eduardo's father and oenologist uncle purchased in about a decade earlier, and replaced much of the equipment. The vines, too, it seems, are in the process of being replaced. They are at the age where it is more expensive to maintain them.
As Eduardo shows us around, I hear the story of his family, and how his father/uncle were motivated to buy and develop the winery after working in another field. Eduardo himself is majoring in literature, while his younger brother is taking up oenology.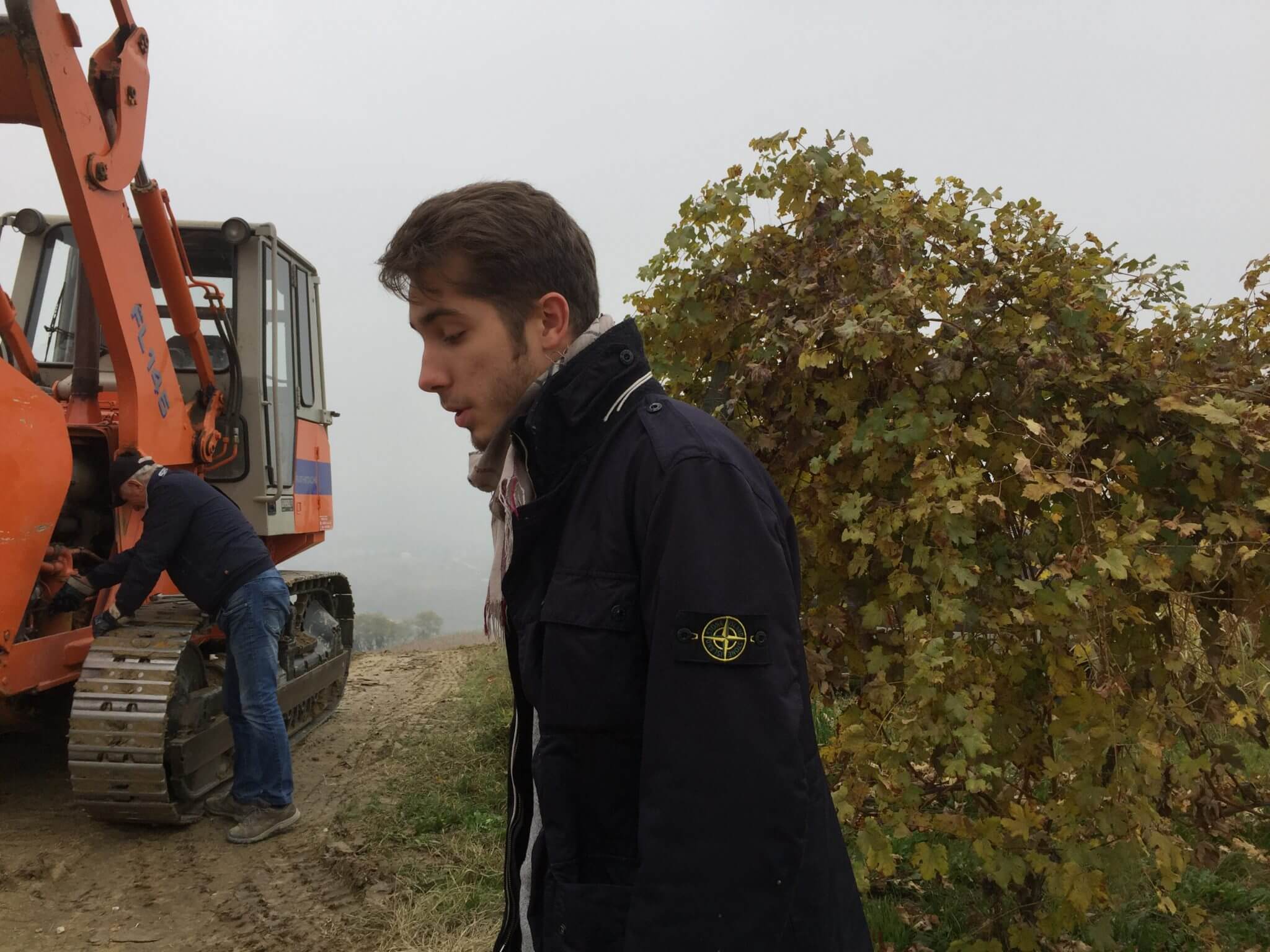 The tasting takes place over lunch — the winery has formed a partnership with a chef, and during this busy period of tourism, is quite busy. There is a set menu, and wines from the winery are paired with the dishes.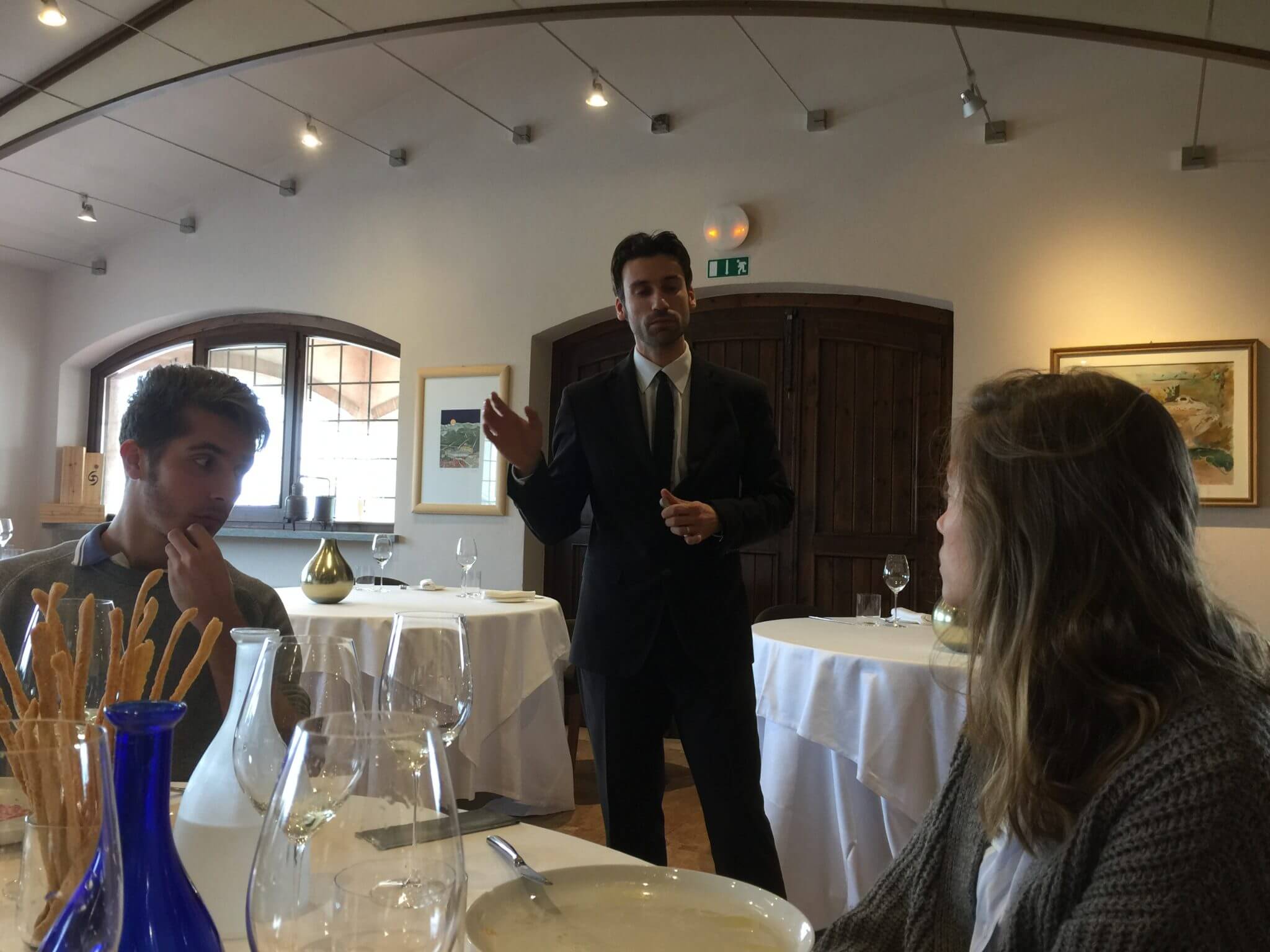 We start with the 2015 Arneis – it is a scintillating straw color with delicious aromas, very floral, and with high acidity. The 2015 Gavi is also a pale color, but is more saline with notes of green olive and herbs.
Now the reds!
2014 Barbara D'Alba is garnet in color, fading to a watery white meniscus with aromas and spiced blackberry – lots of bramble and black fruit.
2012 Nebbiolo d'Alba has a transparent color, more aromas of black fruit, and a long finish.
2012 Barolo DOCG is from the Bussia vineyard … aromas of roses and tar, with racy acidity and excellent integration of concentrated fruit, aged for three years in barrel, one in bottle.
The visit with Eduardo was fabulous – he is a great ambassador for his family's winery.
"Hello – I'm Eduardo," says a tall young man as we enter the Sylla Sebaste winery in Barolo.