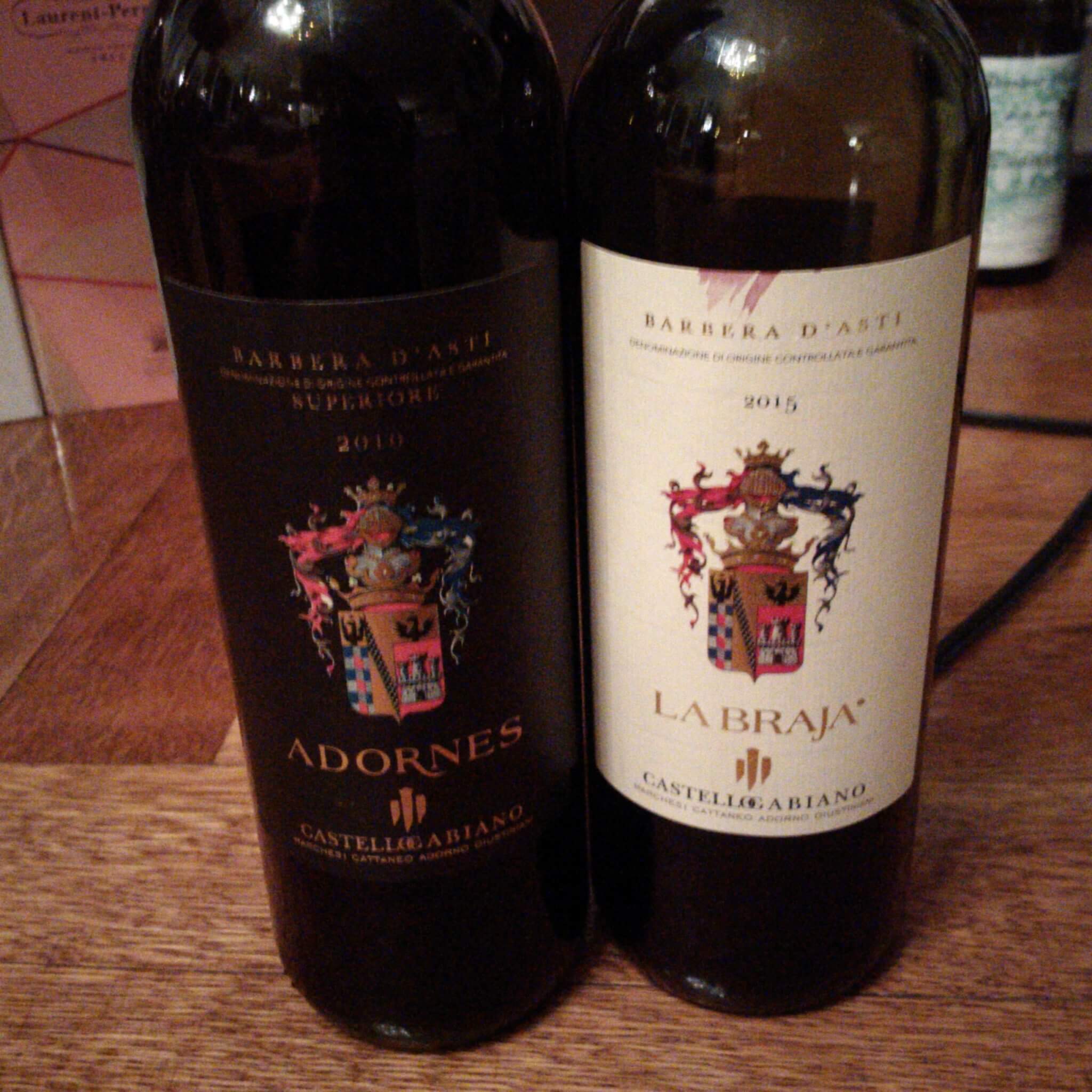 Two events recently made me eager to try and compare these wines. The first was a visit to Piedmont last week, where I was able to taste an assortment of Barbera wine. The second was a three day class specializing in Italian wines, where we learned that Barbera was one of the most planted grapes in Italy.
The below two wines contrast the two styles in a dramatic fashion.
La Braja Barbera D'Asti – very fresh, tart acidity and a variety of fresh fresh fruit and soft tannins with aging in a neutral vessel. Great concentration of fruit and perfect for foods like pizza.
Adornes Barbera d'Asti Superior is a "meditation wine" from the best vineyards, with the best exposure, and is very concentrated with intense ripe red fruit flavors along with some black fruit and licorice and spice. Velvet tannins reflect some time in barrique. A long finish and great wine for a great dinner.