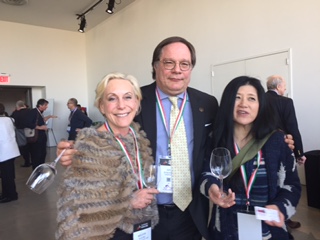 What a great #Vino2017 with a great panel of wine experts, all showing firm evidence of why Italian wine is so popular in the USA. It has also energized Italy to spend 20 million over the next three years on even more marketing.
Among the take away points was that sommeliers are considered one of the best ways to persuade a customer to try an Italian wine, as they are a big influencer and are at the point of sale.
The sold-out Rosé wine seminar showecased Italian Rosé from the various grapes in an impressive range of colors and styles.
And of course Ian D'Agata ruled with his seminars on native grapes and Barolo.
Here is some additional market data from the day long session.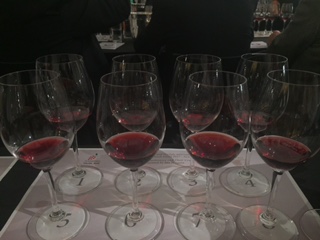 Italy remains the world's leading wine supplier to the U.S., accounting for 32.4% of this country's imported wine market share. The robust performance of Italian imported wines from January to November 2016 reached $1.65 billion USD, a 5.9% increase compared to the same period in 2015. Wine ranks number one in Italian food and wine exports and represents 4% of all of Italian products sold on the American marketplace.
This is the scenario that emerges from "Italian Wines and the American Palate: Trends and Opportunities in the U.S. Market," the roundtable held this morning to kick off VINO 2017. The VINO 2017 roundtable included noteworthy panelists such as the Worldwide President of the Italian Trade Commission – ICE Agency, Michele Scannavini; the General Manager of Vinitaly of Veronafiere, Giovanni Mantovani; the Consul General of Italy in New York, Francis Genuardi; and CEO of Wine Opinions, John Gillespie.
VINO 2017, now in its sixth edition, is considered the largest and preeminent Italian wine tasting event in the U.S., a "must-see" food and wine event, which this brings together the participation of 110 exhibitors in two markets: New York (5-6 February) and Miami (7-8 February).
The initiative is organized in collaboration with Vinitaly International and with IEM – International Exhibition Management (engaged in the Miami leg), with the main objective of showcasing the high-quality of Italian wine through tastings and high-level technical seminars for U.S. wine industry professionals, media, and other influencers.
Italian wines are strong in the U.S. market; there is, however, ample room for growth. Currently only five states (New York, California, Florida, Illinois, and Texas) represent almost 50% of all the wine imported in the U.S. market, and the U.S. is the largest market in the world for wine consumption. Furthermore, there is a strong interest in quality products – the market for wines priced at $20 and above is showing near 12% growth, with especially strong interest in rosé wines, organic wines and lesser-known "discovery" indigenous varieties.
VINO 2017 also provides an opportunity to share data from research on American consumers' Italian wine buying habits, conducted by Wine Opinions, commissioned by Vinitaly International in collaboration with the Italian Trade Commission. Results show that 34% of "younger" consumers (under 40 years old) frequently buy mid-range priced Italian wine ─ bottles at $12 and above.