It was great to see Charlotte Denjean, PR manager for Chateau Lagrange, again after the UGC visit to New York a few weeks ago.
Chateau Lagrange is one of the most imposing looking castles in Bordeaux. The wine is among the best of the best, yet interestingly it wasn't until 1842 when then-owner Count Duchatel added a drainage system in the vineyard did the wine really attract positive notice.
In the century that followed, the usual story of debt and inheritance rocked the estate. Today it is owned by the Japanese company Suntory, a company that spent an enormous amount of money replanting the vineyards and restoring the 118 hectare estate.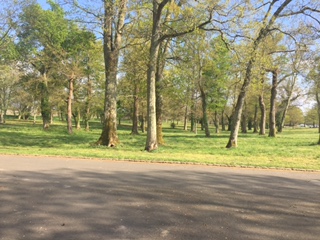 Vinification takes place in temperature controlled, stainless steel vats that range in size to accommodate individual parcels. The wine is aged in 60% new, French oak barrels for up to 21 months before bottling.
During the tasting, the quality was quite apparent, both in the Grand Vin as well as the second wine, Les Fief de Lagrange.
We also had the opportunity to taste the new white Bordeaux, made from 60% Sauvignon Blanc 20% Semillon and 20% Sauvignon Gris called Les Arums de Lagrange.
Many thanks to Charlotte and the UGC for this special visit.