It was delightful to see Lise Latrielle of Chateau Prieure Lichine again, who with technical manager Etienne Charrier welcome our little group for a tour, tasting, and dinner at the Chateau during En Primeur.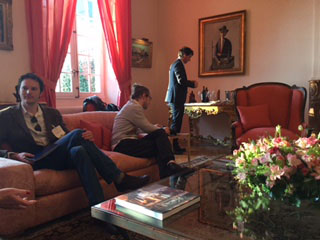 As the name infers,  Chateau Prieure Lichine started out as a priory for Benedictine monks. During the French Revolution, Prieure Lichine was seized  and sold at auction. Roughly two centuries later, Alexis Lichine put together a group to purchase the Chateau and try to restore it to its former glory.
Today the chateau is owned by the Ballande groupe, who began to replant large sections of the vineyards.  Stephane Derenoncourt is part of the team with Lise and Etienne.
Several years ago I was fortunate enough to attend a delightful luncheon with other new Master of Wine students, and from that day the biggest change has been in the thoroughly modern cellar.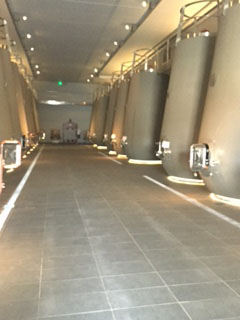 Lise and Etienne were the perfect hosts, and during dinner we enjoyed a selection of library wines from the estate as well as library wines from the neighboring estates so we could compare and contrast the winemaking and stamp of the terroir.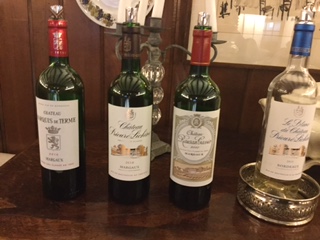 Thank you so much Lise and Etienne for entertaining our group of international journalists and to the UGC for making this visit possible.