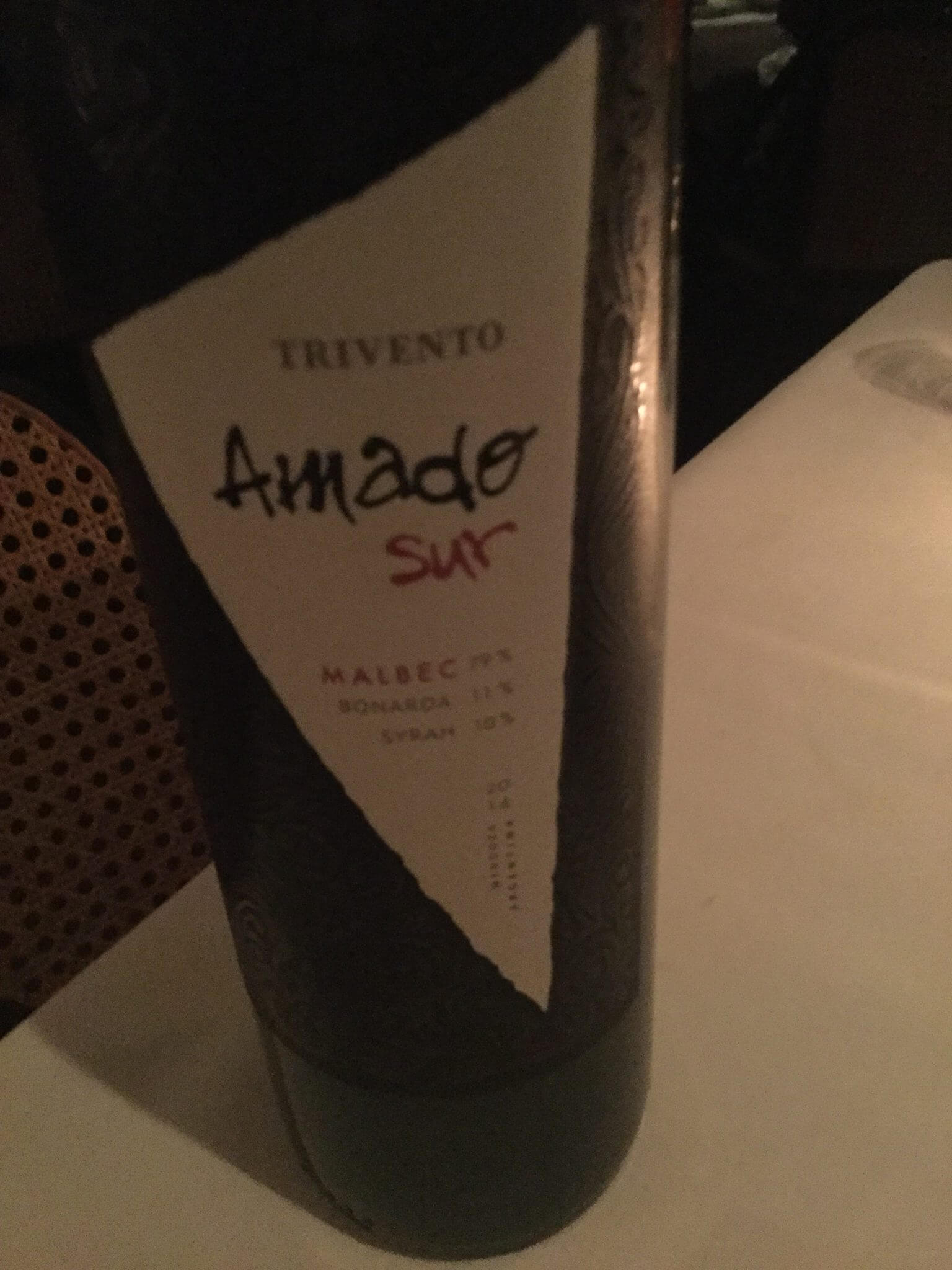 Trivento Amado Sur Malbec 2014
Easy drinking Malbec with great balance bewtween ripe black fruit, vibrant acidity, and oak.
Adler Fels "The Eagle Rock" Chardonnay 2015
Ripe Chardonnay flavors, fuller body, touch of oak.
Wente Charles Wetmore Cabernet Sauvignon 2014
Rich, full bodied, and delicious – single vineyard with unique red fruit profile.
Villa Wolf Riesling Dry 2015
from Pfalz, this is crisp and refreshing with 11% abv and slight spritz
Vie Vite Rose 2015
Really delicious AOP Cotes de Provence, 30% Cinsault, 30% Grenache,
30% Syrah and 10% Carignan with ripe tropical fruit.
Kim Crawford Rose Hawkes Bay New Zealand 2016
100% Merlot – Fruity and fuller bodied
Cotes de Provence Grand Ferrage Rose from Mathilde Chapoutier 2016
Blend of Cinsault, Grenache Noir, Syrah and Rolle

Trivento Reserve Malbec 2015
100% Malbec – Powerful aromas of ripe red fruits, strawberries, and a hint of coffee and cherry from oak.
Trivento Golden Reserve Malbec 2014
100% Malbec – high end wine from nearly century old vineyard with incredible concentration of ripe fruit.
Concha Y Toro Gran Reserva Serie Riberas Malbec 2014
100% Malbec with delicious flavors of black plum, blueberries, and dark chocolate – delicious!
Turonia Albarino 2015
Great density on the palate, rich mineral notes, with clean white and yelllow fruit, floral notes, and a well-composed finish.
Lícia Albarino 2015
Refreshing Albarino that pairs with a variety of cuisine – tonight I will try
it with grilled sole!