It was a pleasure to meet Guillermo Barzi today, representing Wines of Argentina as well as his own family winery Humberto Canale.
Though he brought three Malbec wines, from three different producers for me to try, the exciting news is that more and more, Argentina is focusing on other varieties, including white wines such as Riesling, as the country has quite a bit of different types of terroir.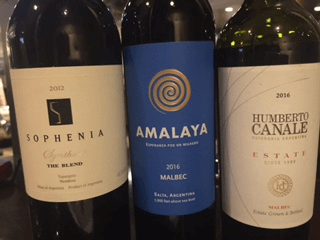 Even more exciting is that Argentina is focusing on brand new Geographical Indications, which really showcases all the unique terroir that Argentina has to offer.
The concept was actually highlighted yesterday morning, when Laura Catena spoke to New York's most celebrated women in the wine world about her journey into wine, which began with researching her family vineyards and instilling the need to – as in Burgundy – treat the vineyard as separate plots, instead of one large vineyard.
This news is very exciting and I can't wait to see – and taste – the results.
You can find more information and videos on the Wines of Argentina web site. .