Italy has many regions famous for sparkling wine. One of the largest areas is that of Friuli Venezia Giulia, a gorgeous region of extreme historical importance as it was a trading route in the Roman era.
In 1955, Antonio Bergamo and his son Giuseppe established a winery in both Friuli and the Prosecco DOC region, making sparkling wine in both places.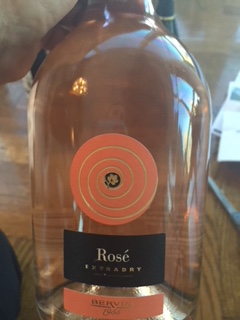 In Fruili, the sparkler is called "Spumante" (lower atmospheres of pressure) and it is made from both the Glera and the Robosco grape using the Charmat method. The color of this gentle sparkler is a light onion skin, and it is very crisp and refreshing on the palate.
In the Prosecco DOC area, the grape is of course the traditional Glera grape. This is a fully sparkling wine, showing citrus and pear fruit and a crisp refreshing finish.
These are both delicious wines, and beyond the flavor and crisp acidity, what I like best is the very cool packaging. I also like the bottle shape of the Spumante, which looks absolutely gorgeous on the table.
Salute!