Federico Lombardo di Monte Iato, the COO of Firriato, gave an excellent tasting of his wines today paired with the brilliant cuisine of Gastronomia Norma in Manhattan today.
The theme was "authentic wine of Sicily, paired with authentic cuisine" and this was truly the case.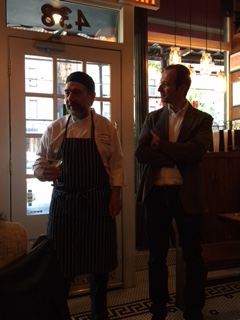 Norma can be found in the Michelin guide, and the fabulous cuisine was a great complement to the excellent wines, including red, white, and
sparkling.
Federico was a great ambassador for his region, explaining the terroir of Sicily and also the quality focused theme of his winery.
Many thanks also for Charles Scicolone for helping putting this together.