Our visit of the lovely Collioure area begins with a visit to the famous Terres des Templiers, a cooperative bringing together nearly 650 winemakers who produce collectively 1000 hectares of vines. This is one of the biggest cooperatives in the region, with a very nice showroom as it happens to be near the artistic resort of Collioure.
Our visit begins by meeting our guide, Pierre LaPort, and a tour of the facilities, including the giant old oak barrels that hold thousands of litres of quietly aging Grand Cru Banyuls. Afterwards, we venture into the tasting room to sample the sweet wines, and some delicious dry wines as well.
We begin with a White Collioure made from the grapes of the region, which are Grenache Blanc and Gris along with Vermentino. It is dry and delicious. From that we move on to the Madeloc 2016 (14% abv), a delicious gastronomic white wine with 60% matured in barrel.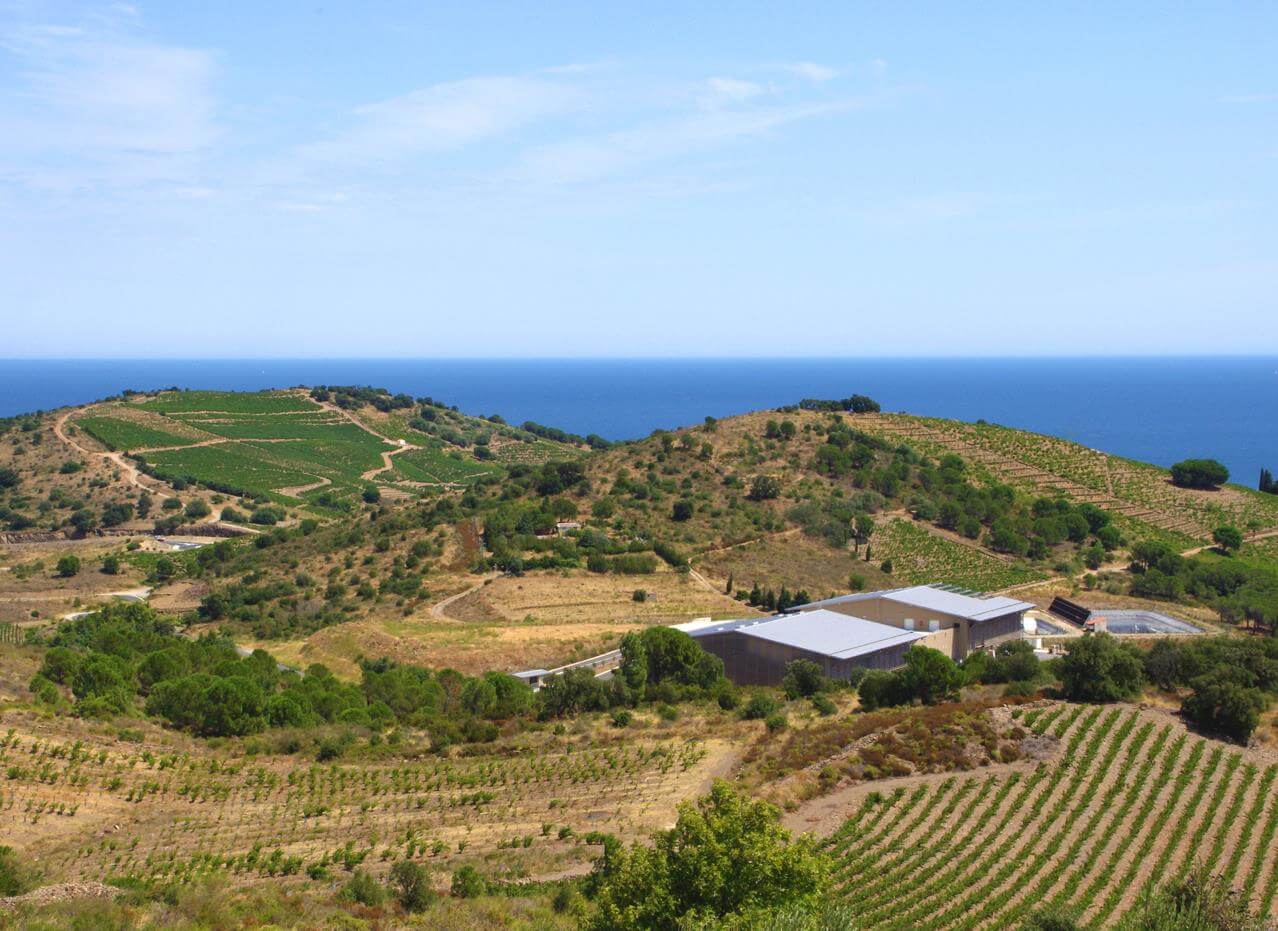 The Red Collioure is a blend of Grenache and Mourvedre, from very old vines. It is a spicy wine with oak aging.
The sweet wine tasting begins with Banyuls Vielle Reserve NV made from Grenache, Carignan, and Mourvedre, which had been aged in large barrels for three years.
The last wine of the tasting was the unforgettable Banyuls Grand Cru La Serra 2008, a very good year. Though by law this only needs to be aged 30 months, this wine is aged six years and has incredible concentration.
It was a lovely visit and so wonderful to see these Grand Cru Banyuls barrels, and imagine the millions of dollars of wine silently aging inside them.