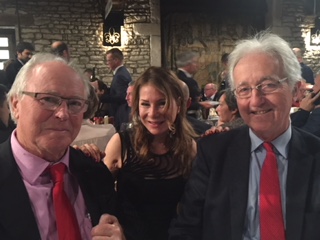 What great memories I have of Hospices de Beaune weekend 2017, attending La Paulee de Meursault and visiting the producers of Jeanne-Marie De Champs which included Meo Camuzet and Domaine Parent.
And of course there were the wonderful auction and BIVB organized events, the fabulous mushroom and wine themed event at Bouchard Aine & Fils, and then a private dinner with Jeanne-Marie and some of her producers.
Everyone in Beaune was so supportive of the weekend, and it was fun to walk through the streets and see the dancing.
Already looking forward to 2018!